SchoolhouseTeachers.com
, I am pleased to share with you some of the awesome things that have been added since then.

Once again we are blessed with a
Yearly Membership
to SchoolhouseTeachers.com. There is an amazing amount of resources available on SchoolhouseTeachers; there is no way anyone could use them all! I can spend
hours
discovering new stuff!
There are lessons and resources for everyone, grades preschool through twelfth grade, as well as resources for parents. Even your young adult children might find useful information and resources (for example, there are resources on building a lasting marriage; do you think I can get my oldest son to look them over? Hmm).
I find the site fairly easy to navigate. You can browse by grade, or by subject. You can easily navigate to planning helps, the video library, World Book (!), and other resources via the bar along the top of the screen.
hard copies
! (We still have the set my dad gave me when I got married the first time, back in 1984!)
So, you can use World Book for researching history. You can also use it for current events. Such a handy resource for your students when they have to write research papers, etc.
SchoolhouseTeachers.com's 2018 Fresh Start New Year Special
and save! Sale ends January 31, and is for new members only.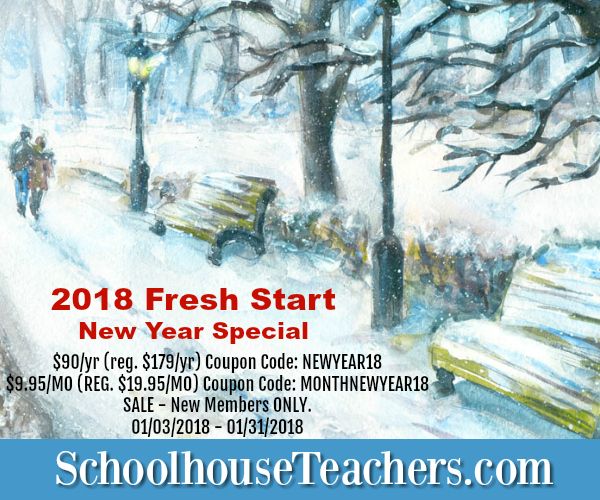 Connect with SchoolhouseTeachers on social media:
Facebook
Twitter
Pinterest
Google+
You can read my previous reviews:
for 2012
; and
for 2015
. Be sure to click the banner below for the current Crew reviews, because I am sure my Crew mates will share some of the other resources available through SchoolhouseTeachers.com.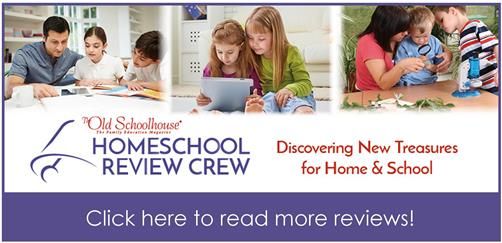 To make sure you don't miss anything,
subscribe to Life at Rossmont
, or like
Life at Rossmont
on Facebook.
Pin It Now!