more than once
that math is not our favorite subject around here...except for my youngest. I am always thankful to find a math program that is painless for me, the teacher. Ha! Seriously, I was pleased, and Little Bit was excited, for the chance to use the
single student membership
plan of
CTCMath
.

CTCMath is designed to be a complete curriculum for grades K-8, but is probably better suited as a supplement for the higher level maths, such as Algebra, Geometry, Trigonometry, and Calculus. Little Bit (I
have
to come up with a new screen name for him!!) is technically in 8th grade this year, so we chose for him to work on the Basic Math and Pre-Algebra level. He's been working on this course 3-4 days a week.
I like that he can work on this, on his own, during the time I am away, taking Botanist Boy to his GED prep classes. Little Bit can log in, and resume from where he left off.
After that, he goes through the interactive questions. This section is graded right away, so he can see what he's done right. He can keep working the same problems over, until he has the correct answer. He will work over and over, until he has reached a score with which he is satisfied. I think he aims for around 80% or higher.
There are also pdf lesson summaries which could be printed off, to go in his notebook (I haven't done any of those yet). The worksheets are also available as pdfs to be printed off, if desired.
A couple years ago
we reviewed CTCMath
. I think we like it as much now as we did then. In fact, Little Bit might even like it more now than he did then. (And of course Botanist Boy didn't even review it this time around.)
CTCMath offers monthly and yearly memberships, for a single student, or for multiple students in a family plan. Currently homeschoolers can get
60% off + 6 bonus months
.
Sign up for a free trial
. Both offers end November 15, 2017.
To read more reviews by the Homeschool Review Crew, just click the banner below.
Connect with CTCMath on social media:
(
US and Canada
)
Facebook
Twitter
Pinterest
Instagram
YouTube
(
Australia
)
Facebook
Pinterest
YouTube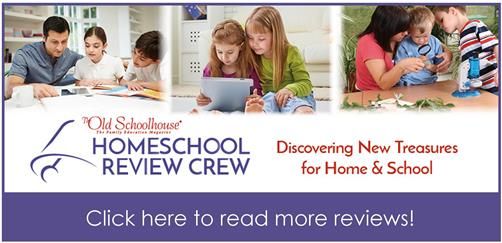 To make sure you don't miss anything,
subscribe to Life at Rossmont
, or like
Life at Rossmont
on Facebook.
Pin It Now!