We greatly enjoy audio dramas in our homeschool; it's easy to listen to one while we're preparing a meal, eating, cleaning up the kitchen, or whatever. We were happy with the opportunity to receive the download mp3 version of
The Brinkman Adventures Season 4
from
Brinkman Adventures
.
The Brinkman Adventures are audio dramas which tell true, modern missionary stories as experienced by the fictional Brinkman family. Season 4 will take you to places such as Cambodia, Russia, and the Middle East.
The episodes included in season 4 are
:
37 A Paradise Lost
38 Remember Nhu
39 Aisha's Fear
40 Heart Song
41 The Crashed Kitchen
42 Crisis In The Congo
43 The Mysterious Palm Feller
44 War of the Raccoons
45 The Five Guys
46 Toughest Man
47 Cambodian Quest
48 What Brings Us Together
My youngest and I really enjoyed listening to these. I found the incident where they were being chased by a hippopotamus to be especially suspenseful.
Little Bit especially enjoyed episode 45, The Five Guys, because of how those five men found Jesus. One had a dream in which he was instructed to find a blue Bible. Another man was told to find Jesus, then one day someone handed him a Bible. The other three men had similar stories of how they each received copies of the Bible and came to know Jesus.
We both enjoyed the interview of the real family behind the stories at the end of episode 46. It was fun to learn a little about each member of the family, and whose voices of the Brinkmans each plays.
One story that threads its way through several episodes is one of the Brinkman girls has a suitor, and how her father handles the situation. That story hits close to home, since my daughter has recently gotten engaged.
If you go to the
Brinkman Adventures website
, you will find stories and true information behind the stories in each episode. Just click on the
Real Stories
tab. You will want to listen to the episode first, though, before reading the additional information.
A couple years ago,
we reviewed season 3 of The Brinkman Adventures
. We haven't had the opportunity to listen to seasons 1 or 2, yet. Season 5 was released in December, 2016, and season 6 is scheduled to be released next month! Even though my children are grown or nearly grown, I think we all still enjoy audio productions.
To read more reviews by the Homeschool Review Crew, click the banner below.
Connect with Brinkman Adventures on social media:
Facebook
Twitter
Instagram
YouTube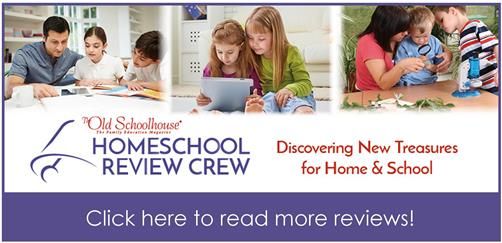 To make sure you don't miss anything,
subscribe to Life at Rossmont
, or like
Life at Rossmont
on Facebook.
Pin It Now!