Apologia Educational Ministries
. Since then, they have made some revisions. We've been using the
Marine Biology 2nd Edition Advantage Set
the past few weeks.This set includes the textbook, student notebook, and the tests-and-solutions manual. We also received the
Marine Biology 2nd Edition Audio CD
.
The student notebook has pages for note taking; the on your own questions typed out, with space for your student to write his answers; study guide questions/vocabulary words; an optional summary of each module; and at the back of the book, the lab notebook, with pages to fill in for each of the experiments found in the textbook.
Near the beginning of the student notebook is a lovely schedule laid out, with check boxes, so your student can mark off each assignment as it's completed. Also included in the student notebook is a grading ruberic for the experiments, grade recording chart, and at the very end of the book, information for the student on presenting his research.
So SJ took over as our reviewer, even though he's "only" in eighth grade this year.
SJ is still a struggling reader, so this audio book was perfect! He listens to Marissa Leinart read the text, while he follows along in the book. She reads not just the text, but the information in the little boxes throughout the book, and the text which goes along with the illustrations.
Connect with Apologia Education Ministries via social media:
Facebook
Twitter
Pinterest
Instagram
To read more reviews by my Crew mates, click the banner below.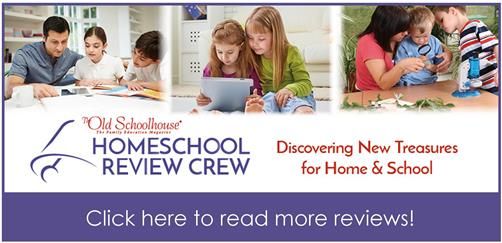 To make sure you don't miss anything,
subscribe to Life at Rossmont
, or like
Life at Rossmont
on Facebook.
Pin It Now!