Here it is! Our first review, back on the Crew! I'm glad you stopped by.
A couple years ago, we were introduced, via
review
, to
Homeschool Planet
, from the
Homeschool Buyers Co-op
. Up until then, I preferred paper planners. Since then, I've discovered that I honestly believe I would not be able to homeschool without the Homeschool Planner! In fact, I don't think I'd be able to function at life in general without this planner. <grin>
We received a one-year subscription to this online planner. We also received a free lesson plan from the
Lesson Plan Marketplace
, for Rosetta Stone, as well as the Virtual Field Trips.
You can set up profiles for each person in the household. After that, you can set up your school year.
You can add a batch! Either repeat the same assignment/task over and over (by choosing "repeat assignment"), or set it up with a recurring pattern (I use this for Math U See, for my youngest), or divide a book out over several days or weeks (by choosing that it is a long reading, to be covered within a certain time frame).
You can view the planner in calendar mode, either by the month, week, or day. You can have things scheduled to take place at a certain time (I pretend that's how it is with our meals...). You could have your classes scheduled that way, by marking a specific time. Or you can do like me, and mark them as "all day" events; they won't show any specific time to occur.
I have each boy's daily plan emailed to him. I also print off each boy's daily plan, so they can check off their accomplished tasks. They can also log in to view their own calendar, and mark off their completed tasks, but they seem to prefer the paper schedules.
I mentioned earlier about the lesson plans you can purchase through the Marketplace. After you've made your purchase, you will click on Lesson Plans in the drop-down menu. Then you choose what days of the week you want the lessons to take place, and the start date. Click "submit" and there the plans are, like magic, in your planner!
One of the handiest features is the rescheduling helper! Every morning when I first log in to Homeschool Planet, the rescheduling helper pops up if we haven't finished all of the previous days assignment, or if I haven't marked them as completed. A window pops up, and I can choose to mark them all as completed, or shift an assignment to today or some future day (either by adding it to today's task and leaving the rest of the schedule alone, or by shifting the whole schedule out).
Do you see why I call this thing my brain?!
During the month of June, if you sign up for a
free one-month trial
, you may also choose a
free lesson plan
. These lesson plans cover curriculum from such companies as Alpha Omega, BJU Press, Rosetta Stone, All About Spelling, The Mystery of History, and Teaching Textbooks. So if you already are planning to use any of these curricula, you'll want to add the lesson plan in!
Connect with Homeschool Buyers Co-op through social media:
Facebook
Twitter
Google+
Pinterest
Instagram
You can read more reviews by the Crew by clicking the banner below.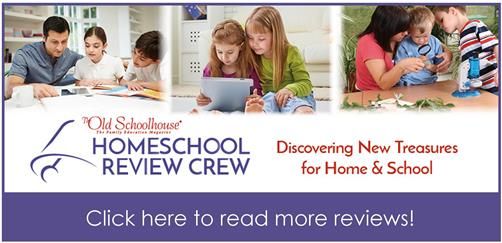 To make sure you don't miss anything,
subscribe to Life at Rossmont
, or like
Life at Rossmont
on Facebook.
Pin It Now!