I don't normally post someone else's photo on my Wordless Wednesday, but this week I am posting one my husband took, out at the television station transmitter where he works. Yes, normally there isn't water there...but right now, south Louisiana and southwestern Mississippi are suffering a catastrophic flood.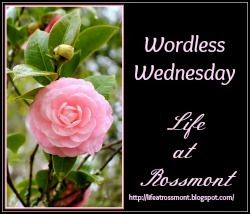 To make sure you don't miss anything,
subscribe to Life at Rossmont
, or like
Life at Rossmont
on Facebook.
Pin It Now!