Are any of your children hands-on learners? Let me tell you about
Home School in the Woods
. They provide a variety of hands-on history resources, such as:
Activity-Paks
,
Lap-Paks
,
Time Travelers
,
Project Passports
, and
Timeline materials
.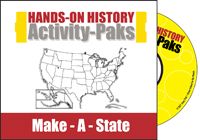 The past few weeks, my youngest son and I have been working on the new
HISTORY Through the Ages Hands-On History Activity-Paks: Make-A-State
, because for another school project he has been collecting postcards from the U.S., as well as from around the world. This is a fun way to learn more about each state from which he receives postcards.
Since we currently live in Florida (again :) ), we began with making the activity-pak for this lovely state. Information includes: origin of state name, state motto, state symbols, key facts, state song, state wildlife, state seal and flag, state landmarks, state government, history, native tribes, and more. There is even a recipe, and a timeline, for each state.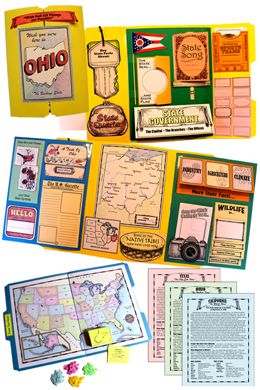 We recently moved here from Mississippi. When it was time to go in and get a Florida license plate for my vehicle, I was asked if I wanted one with either the county name, or one that says "Sunshine State" (which I know is the nickname), or "In God we trust." I went ahead and chose "In God we trust," because that's where I put my trust, personally. Then we learned, while doing Make-A-State, that "In God we trust" is the state motto for Florida! Even my mom didn't know that fact.
A couple other things I really like about the Make-A-State are the fact sheets available for each state, which contains a lot of information from which your student can fill in on the various booklets, etc. The other thing is the Name That State! game. I think that is my son's favorite thing.
The suggested use is to create a lap-pak/lapbook, using file folders. But we chose to put the booklets and other elements on to cardstock, and hole-punched them to place in a three-ring binder. We also put the postcards on to cardstock, and slip them in with each state.
We probably won't use
all
of the information/booklets/elements for
every
state, but we will for at least all of the states my son has lived in, and maybe a few others, like his favorite state: Hawaii.
A brand-new product series available are
A' La Carte projects
. There are currently around 50 projects available; they have plans for more. If you use the coupon code
alacarte
at checkout, you can get the get the Erie Canal project for free!
In the past we have reviewed for Home School in the Woods. We enjoyed the
Hands-On History Activity-Pak: Composers
one time. The other project we used was
Project Passport World History Study: Middle Ages
. Read our
Composers review
, and
Middle Ages review
.
Because we use timelines around here, I have been eying the Timeline figures for a long time now. Maybe this will be the year I "take the plunge," and purchase a set.
Connect with
Home School in the Woods
on social media:
Facebook
Twitter
Pinterest
Google+
YouTube
Because there were several resources used and reviewed by my Crew mates, you will want to click the banner below to read their reviews.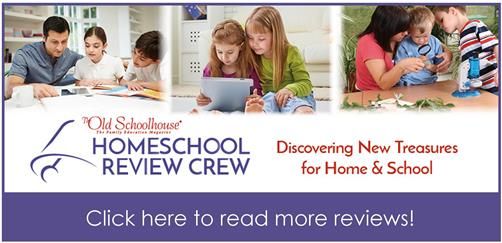 To make sure you don't miss anything,
subscribe to Life at Rossmont
, or like
Life at Rossmont
on Facebook.
Pin It Now!