This is Scaredy Cat. He belonged to the man who lived (and died) in the house in which we currently reside. Then he lived next door, at the man's stepmother's house. She passed away last December. The cat feels rather displaced...but my dad continues to put out food and water for him at the house next door.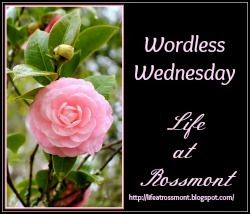 To make sure you don't miss anything,
subscribe to Life at Rossmont
, or like
Life at Rossmont
on Facebook.
Pin It Now!