We were introduced to G.A. Henty about a decade and a half ago, when my older two offspring were young, and he's been a favorite author ever since. Then a few years ago, we were introduced to
Heirloom Audio Productions
, and wow! did we ever enjoy G.A. Henty's adventures even more! Our newest adventure has been
Captain Bayley's Heir
.
Captain Bayley's Heir is a two-CD set, with instant access to MP3 download, or you can just purchase the MP3 download. As with all the other Heirloom Audio Productions, there is also a study guide. The audio production is claimed to be designed for ages 6-16, but let me tell you, it truly is loved by all ages!
In this story, we meet Frank, an 18 year old young man from London, England, who travels to America to escape being expelled from school after being falsely accused of stealing money. (Wait! I said he was 18?! My high school senior is just a couple months shy of 18 himself! Help! LOL That just brings the story a little closer to home, doesn't it?)
Frank is the nephew of Captain Harold Bayley, who became his guardian when he was orphaned. Frank has many adventures upon his arrival in America: adventures while traveling on the Mississippi; adventures on the trail, faced by Indians, while traveling to the California gold fields; adventures while searching for gold.
He admits to one of his traveling companions to liking a young lady back in England, but is sure nothing will ever come of it, since she is a Christian, and he is not. But God keeps placing him with other Christians along the way, who show him, little by little, how God is faithful, sometimes even when we are
not
seeking Him.
I like how some new, cowboy friends teach Frank to ride a horse, and give him tips on survival in the wild West.
Did they find gold in California? Was Frank reunited with his uncle, or his friends back in England? You'll have to purchase your own copy to find out!
The 38-page Study Guide and Discussion Starter is an excellent resource, as well. For each chapter, there are questions for Listening Well, and Thinking Further, as well as Defining Words. Throughout the study guide are also boxes of information, called Expand Your Learning.
Listening Well will help to determine how well your child is listening. This is somewhat important in our household, because the youngest often seems not to be listening, or off "in his own little world." But if I were to ask him a question from the study guide, such as:
What work does Frank continue in California?
(from The Shootout), or
When the captain asks Frank what he's running to, how does Frank answer?
(from America!), my son might actually surprise me!
Thinking Further will help your student dig a little deeper, by finding places on the map, or learn more about clipper ships, or learn more about God's purpose in the life of the characters in the story., for example.
Expand Your Learning shares information about Victorian England, or California Gold Fields, or Manifest Destiny, or who were the Important People During the Gold Rush.
One of the newest resources Heirloom Audio Productions provides is the Live the Adventure Club! This is awesome! Subscribers have access to their library of audio dramas, and other resources. You can listen to the audio drama online, or download the drama to your computer or MP3 player. There is the ability to either read the ebook online, or download it. One thing I think is beyond awesome is the ability to follow the script while listening to the audio drama! What a great thing for those who may be struggling readers.
In the Club, you will also have access to old time radio dramas, some rare and early American and world curriculum, a crash course on the Constitution, some kids' activities such as coloring pages and word searches. Your child can go on an adventure, take quizzes, to earn points and badges.
The other day, the pastor and his wife from my parents' church stopped by, and noticed our copy of Captain Bayley's Heir sitting on the piano by the CD player, and made the comment the G.A. Henty is a big favorite in their home. I said,
"Wait until you listen to an Heirloom Audio Productions audio drama!"
I think I've discovered a new customer!
Be sure to check it out for yourself!
Previous adventures we've reviewed are:
In Freedom's Cause
With Lee in Virginia
Connect with Heirloom Audio Productions on social media:
Facebook
Twitter
Google+
Instagram
You will want to read other Crew members' reviews; just click the banner below.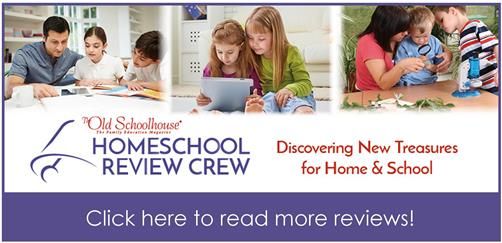 To make sure you don't miss anything,
subscribe to Life at Rossmont
, or like
Life at Rossmont
on Facebook.
Pin It Now!