The past few weeks we have been learning
Aviation History
with
Doctor Aviation
. This is a great course, consisting of 15 lessons of videos (which run about 45-60 minutes).

I have long been interested in aviation, and flight. In fact, one of my "bucket list" wishes is to obtain my pilot's license. Granted, it probably will never happen, but it is a wish none the less. My middle son has also expressed a desire to get his pilot's license. With that in mind, we were pleased to receive a 6-month subscription to this online course.
It is easy to log in, and go to the dashboard. Here you will see what lesson you are ready to work on next. You will also see your progress, and your membership status.
If you click on the green box with an arrow inside, it will take you to the video course page. There you will see how the course is divided into sections, how many lessons are in each section, and the title/subject matter of each session. I like how the basics of flight and aircrafts are covered in the first section.
Each lesson is divided into three parts, which discuss an aviation principle, a famous person and how he/she contributed to the field of aviation, and an important aircraft or event in aviation history.
First, you will watch the video. You can take notes using the "guided notes" pdf, which you can download and print off, if you wish. You may also choose to use the "to learn more" resources, which consist of suggested books to read, websites, videos to watch, etc., which all will help you dig deeper if you would like to.
There are also exams you can choose to take. If your high school student wishes to take this course for credit, he will want to watch all of the videos and cover nearly all of the suggested additional resources.
Daryl Smith is Dr. Aviation. He spent 24 years as a Command Pilot in the US Air Force, with over 2,000 flight hours, and as a research pilot during testing of the Strategic Defense Initiative (also known as the Star Wars Program). He also served as an instructor at the US Air Force Academy, teaching aviation, and has also authored a book on CFIT. He shares his credentials in the introductory lesson.
He is very knowledgeable, yet speaks in an easy-to-understand, conversational manner.
We received this, mainly for my 17-year-old high school student and me to use, but my 15-year-old junior high student also has been watching the videos with us. At this point, we have only been watching the videos, but I plan to check out some of the books, particularly Chuck Yeager's autobiography (in which my 17-year-old seemed the most interested).
A few words from the 17-year-old:
Dr. Aviation is an amazing video series about, you guessed it, aviation, and is presented by Daryl Smith who happens to easily convey his passion for flying which makes it all the more interesting.

I found all of the videos very fascinating and fun to watch. Although they did sometimes seem to go on forever and ever. But I did still find them very interesting.
Be sure to read the rest of the Crews' reviews; just click the banner below.
Connect with Doctor Aviation on social media:
Facebook
Twitter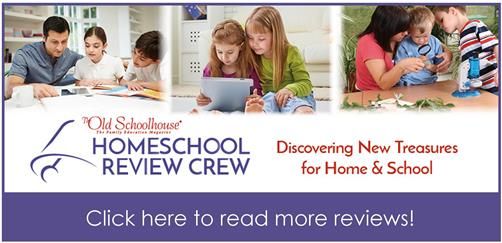 To make sure you don't miss anything,
subscribe to Life at Rossmont
, or like
Life at Rossmont
on Facebook.
Pin It Now!