This telephone can be found at my oldest son's place of employment...
...as well as this upside down horseshoe
W is for
W
est (on the compass...which was painted on the floor of part of the ladies' room in a little restaurant in Cedar Key), and for
W
endy, gazing at the
w
ater
This sign can be found near the entrance of Rainbow Springs State Park. Gopher Tortoises are protected in Florida, so don't run over one.
Sometimes we really miss our goats (this photo was taken in February, 2014)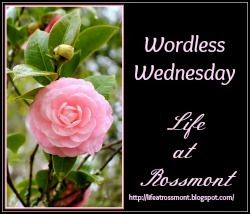 To make sure you don't miss anything,
subscribe to Life at Rossmont
, or like
Life at Rossmont
on Facebook.
Pin It Now!